Per participant
Per Month
About this activity
Hoe komt het dat bepaalde foto's wel, en een andere foto's niet, in het oog springen? In essentie komt dit omdat het beeld door zijn structuur en samenstelling een bepaalde uitnodiging stuurt.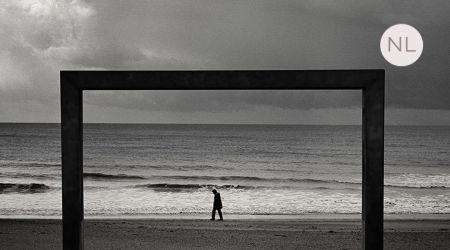 Hoe kader je het onderwerp?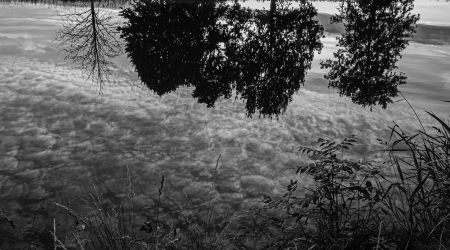 Hoe breng je orde in de chaos?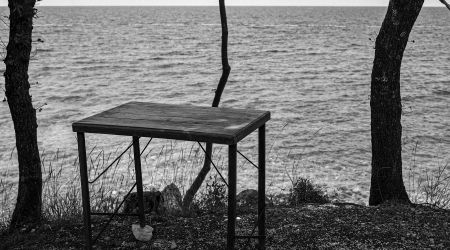 Op welke manier breng je rust in het beeld?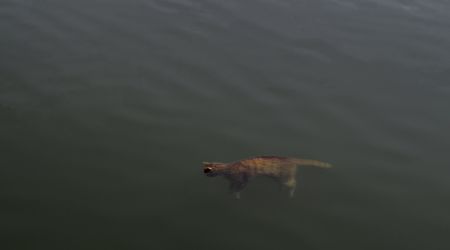 Waar in het kader plaats je de highlight van de foto?
---
Van jongs af aan ben ik geïnteresseerd in fotografie. De eerste toestellen waarmee ik werkte waren uiteraard analoge toestellen en film. Toestellen waarmee ik tot op vandaag nog steeds werk. Uiteraard is daar ook het digitale verhaal en toestel bijgekomen.
Ik heb een opleiding genoten aan de Academie van Anderlecht. In het analoge verhaal ontwikkel ik mijn films zelf. Deze worden daarna ingescand en bewerkt met Lr en Ps.
Je kan een deel van mijn foto's bekijken op mijn web-site: www.zenographie.com
Je zal merken dat mijn fotografie een zoeken is naar eenvoudige beelden die op een klassieke manier worden 'verbeeld'. Bij een tweede lezing zal je merken dat mijn beelden vanuit concepten worden opgebouwd.
Ik zal nooit zonder aanleiding/uitnodiging fotograferen. Een eerste periode is er één van observatie. Bewegingen van mensen, opbouw van het beeld wordt hierdoor duidelijk en dan pas ga ik aan de slag. Ik zal zelden meer dan 3 foto's nemen van een onderwerp. Tenzij uiteraard het onderwerp een reeks foto's vraagt.
Ik deel graag mijn ervaring, visie en ga graag in gesprek over fotografie.
Mijn grote voorbeelden zijn Willy Ronis, Jean Loup Sieff, Flor Garduno, Sally Mann, Jock Sturges, Edward Weston, Peter Lindbergh.
---
Compositie
Het doel van deze cursus is om de richtlijnen van compositie aan te leren aan nieuwe fotografen. Hoewel veel gevestigde fotografen de neiging hebben om te denken dat er niet zoiets bestaat als "juiste of perfecte compositie", zult u leren waarom deze richtlijnen bestaan ​​en kunt u vervolgens kiezen of u zich eraan houdt of niet. Nadat je de compositie hebt leren kennen, zullen je ogen de interessante vormen om je heen gaan opmerken. Zodra je je hiervan bewust bent, hoef je je alleen maar op de juiste manier te positioneren om ze in je zoeker te zien verschijnen. We zullen bespreken waar de theorieën van de compositie vandaan komen om ​​beter te begrijpen van hoe relevant ze zijn bij het maken van een interessante foto.
Deze workshop zal u volgende zaken verduidelijken en aanleren :
- De theorieën van de regel van derden, het vullen van het frame, perspectief, balans, hoofdlijnen, symmetrie, patronen, achtergrond, diepte en croppen achteraf (bijsnijden)
"- De geschiedenis van de compositie bij fotografie
"
Je verlaat de cursus en vertrouwt op je fotografische oordeel, misschien heb je zelfs het gevoel dat de richtlijnen voor de compositie een tweede natuur voor je zijn geworden.
De workshop is opgedeeld in drie delen: een theoretische uitleg, een hands-on oefensessie en een nabespreking van de klas in een nabijgelegen locatie. Tijdens de debriefing zullen we de foto's van de klas bespreken en bespreken.
---
There are 7 spots available on this experience.
---
---
---
---
The activity is not adapted to people with physical disabilities
---
Other : literatuur/bibliotheek -
---
Drinks and Snacks : Drank
Koffie/thee/frisdrank
---
---