Documentaire Photographique dans les Alpes
Per participant
Per Month
About this activity
Au pays du Mont-Blanc, au Nord de la chaîne des Alpes, retrouvons nous afin d'apprendre les rudiments de la photographie documentaire : raconter une histoire qui célèbre l'humain et la nature en images.

A travers le portrait documenté entre participants et/ou la rencontre avec des locaux engagés à protéger la montagne, vous apprendrez comment :
- préparer et sélectionner votre matériel avant reportage
- mener un documentaire et raconter une histoire visuelle (Storytelling), associant techniques de reportages et photographie d'art
- entrer en lien avec votre sujet, le mettre à l'aise, choisir et varier les angles de prise de vue
- définir les réglages sur votre appareil pour anticiper le post-traitement
- choisir les photographies à intégrer à la série finale

Vos réalisations feront partie d'une publication digitale collective accessible en ligne.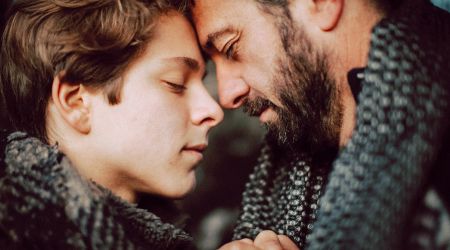 Amener l'émotion dans la photographie, en cohérence avec l'histoire de vie du sujet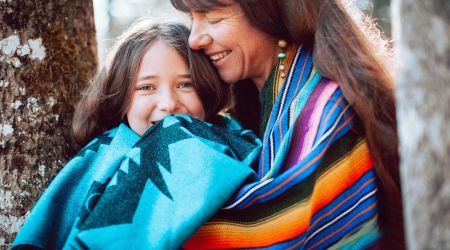 Apprendre à guider son modèle et à le mettre en confiance
Rencontre des communautés locales et réalisation d'un documentaire en conditions réell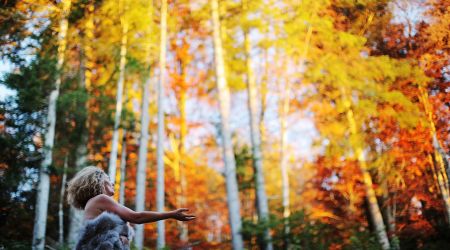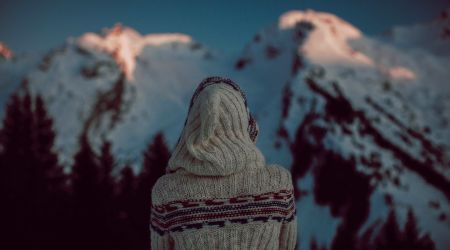 Portrait des protecteurs de la montagne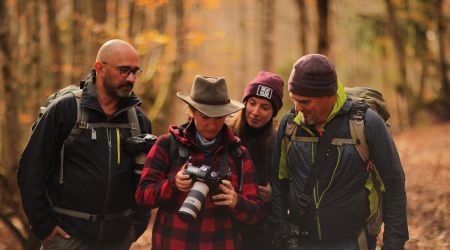 Explications techniques sur le terrain
---
Photographe humaniste, je suis spécialisée en photographie documentaire auprès des communautés humaines. J'enseigne la photographie de voyage, la photographie thérapeutique et le Storytelling afin de raconter des histoires en images.
Je suis passionnée par la transmission et l'exploration de la nature humaine, mais aussi en photographie citoyenne et engagée. Je souhaite transmettre ma passion et mes techniques de valorisation de l'humain par l'image.
---
Requirements and material
Activité pour photographes maîtrisant la base de la photographie et disposant d'une certaine autonomie avec leur équipement (réglages basiques). Équipez vous de matériel adapté à la saison : - Imperméable, doudoune, bonnet, gants (hiver) / chapeau, crème solaire, T-shirt manches longues, pantalon amovible (été) - Gourde/Thermos, couverture de survie, lunettes de soleil, cache-nez - Chaussures et chaussettes de randonnée (marche facile) Matériel photo : - votre matériel habituel dans un sac à dos - trépied (optionnel) - encas / sandwich pour la journée Autre : - carnet pour prise de notes - enregistreur (un smartphone convient!)
---
DAY 1 · 08:30 − 09:45
Briefing collectif avant départ
Introduction à la journée
Présentation du thème, de la photographe formatrice et des participants autour d'un café avant départ
Achat des sandwichs si besoin
---
DAY 2 · 10:00 − 11:30
Repérages et photographies en Nature
Exploration des alentours
Conseils et pratique en photographie de paysage (montagnes, glaciers, forêts, rivières), de détails naturels (feuilles...)
---
DAY 3 · 11:30 − 13:00
Atelier de portraits
Conseils et pratique à la photographie de portrait (guider son modèle, les angles de vue, éthique du photographe)
Introduction à l'entrevue journalistique (questions/réponses)
Pratiques multiples entre participants
Débriefing
---
DAY 4 · 13:00 − 14:00
Déjeuner face aux montagnes
Une pause bien méritée afin de se restaurer et faire un point sur les expériences du matin.
Visionnage de quelques images.
Introduction à l'activité de l'après-midi
---
DAY 5 · 14:00 − 16:00
Rencontre des locaux
Après l'apprentissage du matin, documentaire en conditions réelles, au profit des locaux :
Rencontrer des communautés locales
Mener un petit reportage en binôme
Réaliser des portraits
Supervision de la photographe formatrice durant toute la durée des ateliers
---
DAY 6 · 16:00 − 17:30
Série photographique finale & débriefing
Photographies complémentaires de paysage (changement de la position du soleil)
Débriefing de l'expérience
Goûter
Instructions pour la mission finale à réaliser chez soi (tri, travail et livraison des images)
---
There are 6 spots available on this experience.
---
---
---
---
The activity is not adapted to people with physical disabilities
---
---
About the host, Mayoke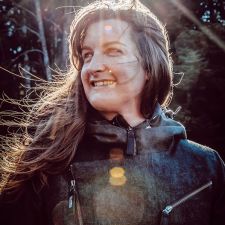 Photographe humaniste, je suis spécialisée en photographie documentaire auprès des communautés humaines. J'enseigne la photographie de voyage, la photographie thérapeutique et le Storytelling...
---