Cuba Photography Masterclass in Havana&Trinidad
À propos de cette activité
Cuba is a country of contrasts, colors, and culture.

Experience and photograph the real Cuba in an exiting photography masterclass. Enjoy Cuba's vibrant culture and improve your photography skills at the same time during this 7-day photography masterclass and photo tour in Havana and Trinidad.

The masterclass is fully focused around photography. We'll be taking you to the most inspiring places, making use of the best light of the day. You can expect to have some incredible portrait, street, and cultural photographic opportunities.

Throughout the trip, Joerg will be there to offer guidance and advice. Since we'll be traveling in a small group, you'll receive personal tutoring, which ensures that it's suitable for your level. You can expect to learn how to manage light, how to compose compelling and complex pictures, how to interact with people if you're keen on taking their portrait. Joerg will explain his photographic vision and help you find their own. We'll be out shooting every day, and during the evenings there are opportunities to revise and analyze your images.

Joerg has been traveling to Cuba for many years, and thanks to his personal connections. During the trip we will tour with wonderful American Classic Vintage Cars. You can expect to meet Cuban photographers, visit people in their homes, get a tour of a tobacco company or a dance company, or view a live art performance. You'll get a chance to experience the real Cuba, and to document it through photography.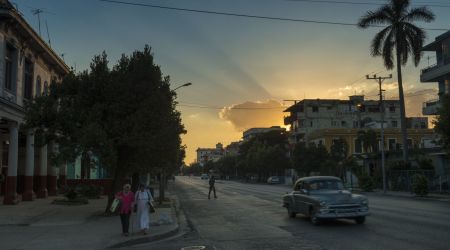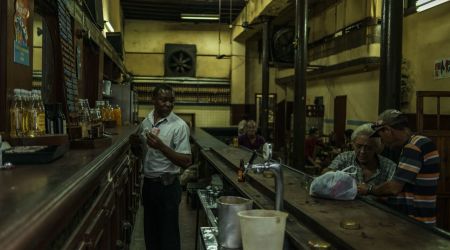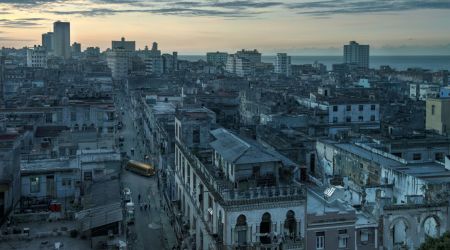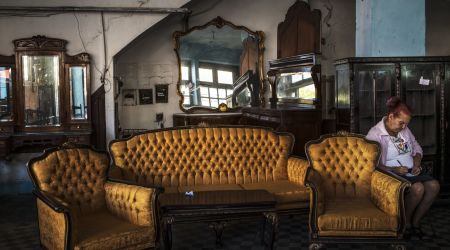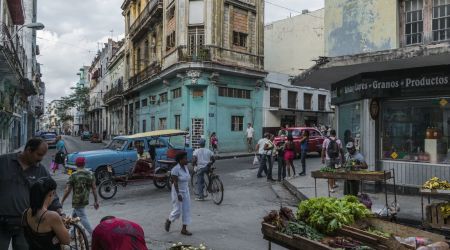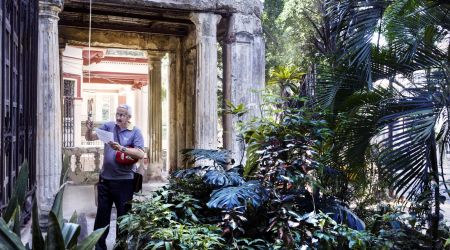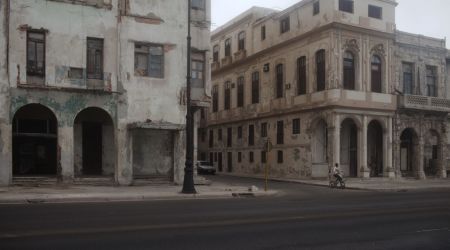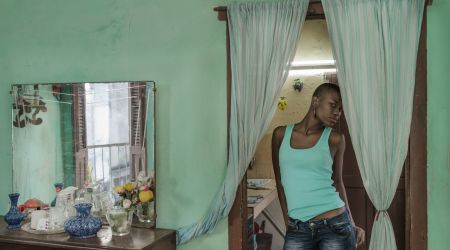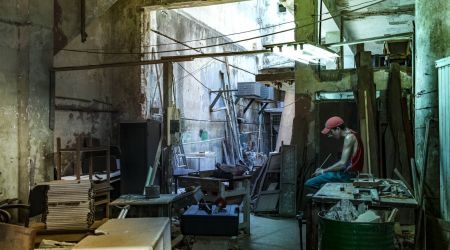 ---
In my 35-year career I have developed from fashion photography to scenic advertising photography to portrait and documentary photography. For years I specialized in studio photography and working with artificial lights, until 10 years ago I began to travel to Cuba and got involved in street photography and urban landscapes. From the poses of the model in fashion to large staged group scenes, I have now come to a strong portrait photography full of character and intimate closeness. After 10 years visiting and living in Havana, I became in an intimate expert on Cuba and Havana. In my photography masterclass I like to pass on the rich photographic repertoire, I have accumulated over my career, with working in the field and lectures on a mindful photographic approach to connect photography and mind, expanding and deepening your vision. Come and get inspired. Show the world through your eyes. That's what is all about.
---
The masterclass is open to all levels. We require all attending photographers to bring their own cameras (and 1-2 lenses) plus support gear (memory cards, extra batteries, charger, card reader, external hard drive, power adapter, small photo bag, pocket torch, lightweight tripod) We also encourage you to bring your laptop to download your images for review & positive criticism and to edit the images in the postproduction process.
---
PARTIE 1 · 08:00 − 21:00
Day 1 - Havana arrival
You will be picked up on arrival at José Martí International Airport in Havana and transferred to our accommodation. After the settling in we meet for the first time in the group and go through your equipment and discuss the basic techniques and the conception of our masterclass. Afterwards we go to dinner where everyone can get to know each other.
---
PARTIE 2 · 07:00 − 19:00
Day 2 - Havana unplugged
We start our first photo walk in Havana Vieja, the most authentic and visually stunning part of the city. There we visit the four main squares of La Habana Vieja: Plaza de La Catedral, Plaza de San Francisco de Assis, Plaza de las Armas and Plaza Vieja. You will enjoy real moments with the locals as we walk along the streets, enter houses, workshops and shops. We visit a American Classic Car restoration garage. Learn first hand how they restore these classic American beauties from the 50's. This setting makes for some amazing photography. Afterwards we depart in these beautifully restored classic cars for a drive, visiting the mansions in the Miramar neighborhood, along the Malecón , and coming back to the center and to the lively Neptuno street
---
PARTIE 3 · 07:00 − 19:00
Day 3 - Body&Movement
This day is all about movement and rhythm, body and soul. We visit the international acclaimed contemporary dance company MALPASO and watch and photograph the dance rehearsal of the group. During lunch the German photograph Sven Creutzmann, who is living and working since 25 years in Cuba, will give us a lecture about Cuba and photography. Afterwards we change to an indoor location and explore movements with two wonderful dancers of the dance company.
---
PARTIE 4 · 06:00 − 19:00
Day 4 -E-Bike Photo Tour and D'Belver Classic Car Hemingway Tour
We enjoy an early morning E-Bike Photo Tour through Vibora and Cerro providing us with many photographic opportunities including produce markets and more. We take a ferry across Havana bay to Regla. Regla is situated on the southeastern shore of La Habana Bay, across from the historic centre of Havana, Its foundries, petroleum refineries, shipyards, docks, and warehouses suggest its importance as both port and railhead. In Regla we'll be picked up in vintage American Classic Cars and take to La Finca Vigía, formerly the home of Ernest Hemingway, where today it still houses his expansive collection of books. It was here where he wrote two of his most celebrated novels: For Whom the Bell Tolls and The Old Man and the Sea.
---
PARTIE 5 · 06:00 − 20:30
Day 5 - D'Belver Classic Car Tour to Trinidad
Early in the morning we'll start our 6-hour drive with a D'Belver Classic Car to Trinidad. Where we also have the great opportunity to discover a more rural part of Cuba with its people. By mid-afternoon we check into our hotel located in the heart of the old city of Trinidad. After a relaxing break we set out to explorer the cobbled streets of Trinidad to photograph people and architecture of Trinidad, ending with a sunset photo shoot from the famous bell tower. In the evening, we'll enjoy live music at the Casa della Trova, a lively local bar.
---
PARTIE 6 · 05:30 − 21:00
Day 6 - Trinidad and Playa Ancon
We get up very early to photograph the enchanting Trinidad in the magical light of the sunrise, and throughout the day we explore the streets of this truly remote city with a warm colonial charm. After the morning exploring rural Trinidad we take a break to stay out of the midday sun. In the evening we will do another sunset photo walk through Trinidad. For those who like it, there is the possibility to drive to Playa Ancon, probably the most beautiful beach in Cuba. We enjoy another evening with live music in the Casa de la Trova.
---
PARTIE 7 · 07:00 − 17:00
Day 7 - Return to Havana
We'll leave for Havana in the morning. After we return to the casa we review your favourite photos of the trip and we'll finish the editing for your individual photo book. In the late afternoon we wrap up the photo tour and we bid you farewell and you can catch your flight home in the evening, if you're not opting to stay longer.
---
Il y 8 place(s) disponible(s) pour cette activité.
---
---
---
L'activité requiert une bonne condition physique
---
Autre: 7-night accommodation pp share, with breakfast, air-port pick up, all transports, tuition in the field, 2 individual American vintage car tours, visit of an American vintage car repair shop, visit of a tobacco fabric, e-bike tour in Havana, visit contemporain dance company, shooting in an indoor-location with 2 dancers, individual lightroom&photoshop tuition for your personal photo book from the masterclass.
Accommodation: We spend the night in cosy and comfortable Casas Particulares, typical Cuban guesthouses, where we enjoy Cubans warm hospitality. All rooms have private bathrooms. In the breaks we will use the time to select and edit our pictures and plan our next photo sessions with Joerg's competent support and teaching. - Participants make their own air travel arrangements to arrive in Havana in time. Once the trip is confirmed, travel details, suggestions, and tips to help participants travel to Cuba are provided. *Visas can be purchased at the airport before departure from your air carrier. *Visitors to Cuba must also have proof of valid medical insurance
---
Boissons et Snacks: Breakfast
---
---
Pas encore de commentaire